Food for Hope needs volunteers for all sorts of activities, including:
Preparing food bags each Monday from 5pm - 6:15pm (Sept - May)

Delivering bags to the schools: Thursdays from 8:15am - 9:15am (Sept - May)

Work at the Northglenn High Food Bank: Wednesdays from 11:30am - 1:30pm (Sept - May)

Food Order Pick-Up Team

Organizing community food drives

Help at events

Administration

Fundraising

Any special skills you can contribute!
Even if you can't help every week, jumping in once or twice a month is a huge help! We would love to have anyone who would like to be involved.
Sign-up below to volunteer.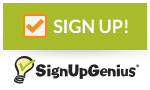 Have more money than time? Donate today!